<iframe width="560" height="315" src="https://vezi-online.org/sursa/embed.php?trembed=1&trid=178115&trtype=1" frameborder="0" allowfullscreen></iframe>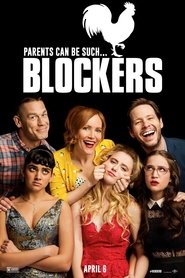 Blockers
online subtitrat
Teens out to have fun. Parents out to stop it.
Premiera: 30.03.2018
United States
Durata: 102 min.
R
Descriere
Interzis la… sex – Pentru că fetele lor adolescente sunt cele mai bune prietene, părinții acestora, Lisa, Mitchell și Hunter, au ajuns să se cunoască de mai bine de zece ani. Dar cum timpul trece repede, iar pubertatea a redefinit deja dinamica parentală, liceencele se îndreaptă deja spre balul de absolvire. Însă după ce găsesc pe laptop-ul fetelor un pact codificat cu ajutorul emoticoanelor prin care acestea plănuiesc să își piardă virginitatea în seara balului, părinții adolescentelor pornesc într-o misiune ultra secretă de a le da planurile peste cap, chiar dacă asta presupune să o facă în cel mai rușinos mod posibil și cât se poate de public, în fața tuturor.
Vizioneaza Blockers 2018 online subtitrat in romana la calitate HD.
Distribuie sau scrie parerea ta despre acest film mai jos.
IMDb Rating6.8 15,033
TMDb Rating6.3