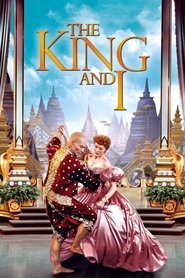 Descriere The King and I
Eu si Regele – inopsis The King and I
Yul Brynner si Deborah Kerr strălucesc într-unul dintre cele mai memorabile musical-uri din toate timpurile!
Aceastăcapodoperămuzicalăsi vizualăaduce în prim plan spectacolul care a câstigat premiul Oscar apartinând lui YUL BRYNNER, o productie de neuitat marca Rodgers & Hammerstein.
Este relatatăpovestea adevăratăa unei englezoaice, Anna Leonowens (DEBORAH KERR), care ajunge în 1860 la Siam ca profesoarăpentru curtea regală. Desi la început are niste conflicte cu încăpătânatul monarh (BRYNNER), cu timpul Anna si Regele ajung sănu mai încerce săse schimbe si săînceapăsăse înteleagămai bine.
Titlu original
The King and I
Nota IMDb
7.5
din 21,384 voturi