HD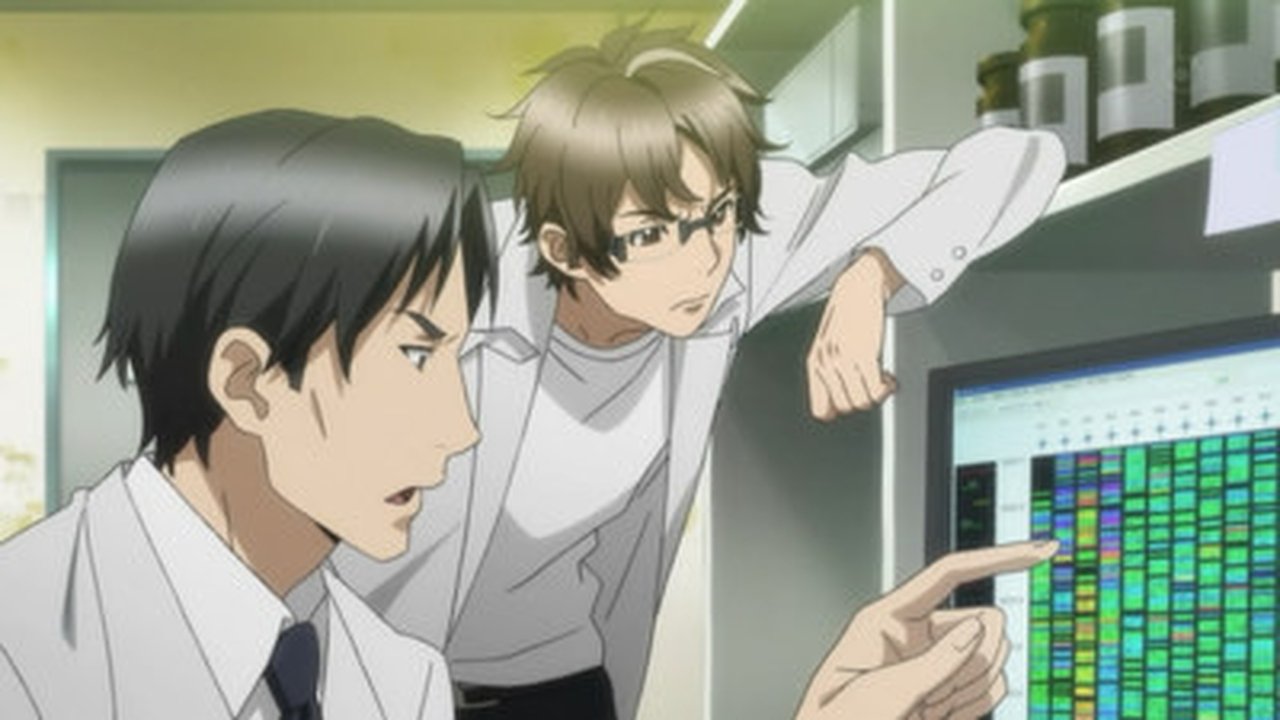 A Diary online subtitrat
Guilty Crown 1x20
Data aparitiei: 18 februarie 2013
Episodul are subtitrare in romana
Vezi Acum Guilty Crown S01E20 - A Diary Online Subtitrat in romana calitate HD. Guilty Crown S01E20 - A Diary este un episod lansat pe 18 februarie 2013 super! Vezi acum online gratuit!
Mana has almost taken control of Inori's body and Gai tells his father, Shuichiro, that the Apocalypse will be coming and announces it to the world that the Leukocyte will destroy Earth on December 25th. The remnants of the Undertakers and the Kuhouin Group escape Japan on a ship along with the students of Tennouzu where Shibungi, who was released by Gai, gives Shu a journal by his father which reveals the Apocalypse virus history. In 2013, Shuichiro was a Professor researching on Genomic Resonance and befriended Shu's father Kurosu, who the latter was interested in the former's work. In 2017, Kurosu meet his future first wife, Saeko Shijou, a fellow colleague whom he marries after she became pregnant with their first child, Mana. But in 2022, a meteorite crashes on Earth and was discovered by Mana and Saeko. Shuichiro and Shu discovered a virus inside the meteorite which reacts when the Genomic Resonance was used.
Distribuie sau scrie parerea ta despre episodul Guilty Crown S01E20 - A Diary.